Download App For
iPhone / iPad/ iPod Touch
iTalkWorld Genx
TLS for Secure Voice
free audio and video calls to other iTalkGenX users - HD quality,
free chat and group chat,
attachments: short videos, audio notes, pictures,
location sharing,
Supports 3G/4G/LTE or WiFi
PUSH notifications - never miss messages and calls, even if your app is closed,
voicemail with e-mail delivery,
virtual phone numbers - get phone numbers from more than 60 countries,
minute plans and attractive pay as you go rates.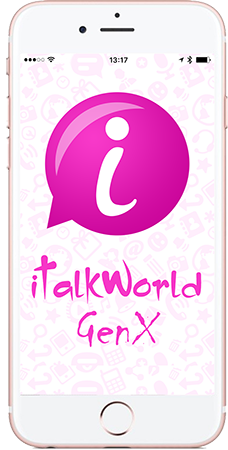 iTalkWorld
Works Everywhere, including VOIP Blocked Countries
Even if you are located in Country where VOIP is blocked, the state of art dialer will help you by-pass Blockades.
Enter/Change Routing number to 19222468 and configure with your iTalkWorld Login and Password.
Note: Dialer for users who signed up before Jan 31,2017 - iTalkWorld